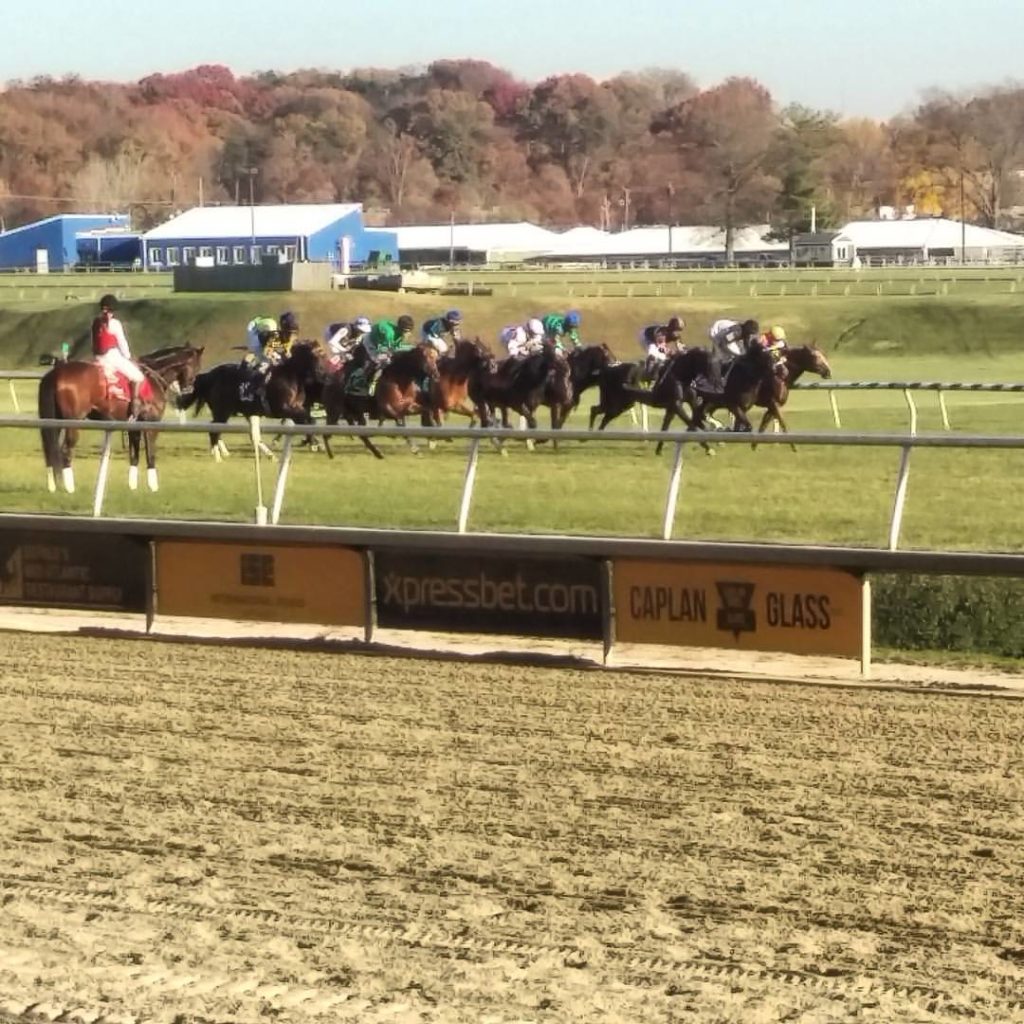 "I spent $500 on the fifth horse, in the sixth race. I think his name was Chips Ahoy." -The Hold Steady
Trusty Friend, My father's childhood home, is located off of Baltimore-Washington Parkway at the MD I-175 exit, where Howard County meets Anne Arundel County in central Maryland. The farm was once over 200 acres, but it's gone, replaced by another new development in a massive sea of construction flooding central Maryland. The original two-story vernacular Italianate homestead is still there though, the centerpiece of The Elms at Shannon's Glen, a new build luxury apartment complex. 
The apartments are what you'd expect. A three bedroom, two bathroom spot starts at $2,385 a month. The cheapest loft? $1,585. Though the landscape has been uprooted, Trusty Friend kept its integrity through its renovations. There are large communal spaces, offices, a fitness center, yoga studio, and a resort-style pool with bocce courts and a firepit. The distinctive cupola still overlooks the region. The developers also erected a plaque honoring my late grandmother, placed just outside the old house.
Workers from nearby NSA, Fort Meade, National Business Park and Arundel Mills will live there. They'll sleep and swim and throw bocce on land where my family toiled an age ago—old farmers with long English faces cut from peat bog and the industrial revolution, all lean muscle and knobbed joints, shaped from years bailing hay, picking corn cobs, plowing hard red clay, eating biscuits and syrup, and drinking five cent beer and whiskey from clear glass jars.
I'm headed to Laurel Park racetrack, located off nearby Route 1. There's more construction along this ribbon of road, too, hundreds of prefab condos and dozens of industrial parks splayed across what used to be peach orchards and cantaloupe fields. Route 1's legendary Three 9s Tavern, and the adjacent motorhome that my great grandfather built after World World I with leftover military building material, is now a 52,000-ft apartment and retail complex.
Mesquite smoke from a half dozen taqueria trucks bellow along the drive toward Laurel Racetrack. The stands are nestled in the parking lots of storage facilities and old jockey motels. Reams of pork and whole chickens turn on spits. Construction workers, almost all hailing from Central America, wipe sweat and construction soot away with pocket handkerchiefs and eat their lunches quietly, a moment's peace between shifts.
————————————–
Laurel Park is bustling for a Friday morning. Dozens of elderly men waddle from the main handicapping room to the electronic parlor machines or cashier's boxes. The lobby smells like fried food and light beer, and a slight scent of cigar smoke carries throughout. Sitting at the bar, a middled aged man with an olive complexion shouts in Spanish to his girlfriend, complaining about his bets.
It's unseasonably warm outside, so I grab a picnic table near the finish post and set my spread — $2 live racing form, a four-ink BIC pen, black leather-bound notebook, a handful of news magazines, and a copy of John Barth's Friday Book. It's noon, so I don't drink, following practical rules set by H.L. Mencken —drink only when you're work is done, when it's dark, and when it's close to bedtime.
I bet a Pick 3 across the 4-5-6 races; selecting Little Miss Lupe at 5-1 in the fourth, combining Hennessey Fire and Stalk in the fifth, and Expect a Kitten and Silver Slivers in the six. I bust out in the fifth, but decide to stay and play the seventh, betting a $2  win on Seeing'n'Believing. He was a 50-1 shot early, but after one of the track's handicappers made him his pick of the day was bet down to 12-1 before the windows closed.
The horses trot in a procession to the starting gate for the seventh race. To the left of my table, two thin, older men elbow up to the dirt track fence, talking just within earshot.
"I was surprised he won," says the taller of the two.
"Me too. Did you vote for him?," says his friend.
"Yup. You?"
"Yeah. I was reading this Catholic website that I check in on, and they said that he was for a ban on abortion. That was enough for me."
"I'm glad he won," the tall one says. "The women in my office, though, they've been sour to be around all week."
The gate cranks open and the horses take off, sprinting out the gate and around the backstretch, before thundering down toward the finish line. Seeing'n'Believing falls behind, and loses by several lengths to the winner, Talkless Smilemore who pays out $8.20 on $2.
The men stare at their respective tickets. More losses.
The tall one turns to his friend and drops his receipt onto the grandstand concrete. "I have a friend, comes here, has a betting scheme and everything. Says he wins more often than not."
"Hell," says his friend. "I just play them by their names."