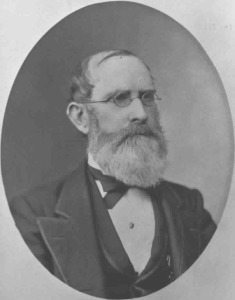 Wednesday, Jan. 21 was inauguration day here in Maryland, and newly-elected Gov. Larry Hogan (R) assumed office at the state house in Annapolis. More importantly, Maryland swore in it's new Lt. Governor, one of the least important political positions in the entire country. —G. S.
Note – I'm an amateur historian. If there is an error, please let me know. Thanks. 
Want to be governor of Maryland?
Step One – Don't become Lt. Governor.
Step Two – There are no other steps.
Recent Democratic gubernatorial candidate Anthony Brown failed to follow these simple rules, and it cost him. The former P.G. County Delegate served eight milquetoast years as Governor Martin O'Malley's side man before running for the Big Chair in 2015. With a friendly Blue State resumé —he's a soldier! He's African-American!— and a 2-to-1 registered Democrat voter advantage, the local Brain Trust all but assumed Brown would ride triumphantly into Annapolis.
He fell short,  though, and in most spectacular faction. As Lt. Gov., he bungled Maryland's initial rollout of the national healthcare exchange (which, to be fair, has bounced back in year two after the weak first launch). Brown's campaign management was, at best, obtuse, spending money without a focused plan and fighting a culture war that was far too 2007. Dems produced cynical "Vote For the Democrats" signs and unleashed a swarm of bullhorn-mounted cars to bark at startled pedestrians. And still, Baltimore barely vote at all. Brown never had a chance.
Brown's loss though, isn't a surprise in the long view. He was the Lt. Governor, after all, and since 1970, when the office was officially added to the modern state constitution, no Lt. Governor has ever been voted into the Big Seat by the electorate. Truly, it's an incredible run of failure.
————————
Maryland established the Office of Lt. Governor briefly in the 1864 state constitution. Drafted by pro-Unionists making a powerplay against the state's Confederate factions, the constitution outlawed slavery and disenfranchised Southern sympathizers.  Christopher C. Cox, a member of the National Union Party coalition, became the only person to serve at Lt. Governor under that constitution.
Elected in 1864, Cox served dutifully as a Unionist, and even gave a lovely speech in front of the State Senate touting Maryland's move to fully embrace emancipation under their new Constitution. He sniffed the Governorship once, in 1867, when then-governor Thomas Swann almost ran for the U.S. Senate. According the Maryland Archives "as preparations for Cox's inauguration began, it was believed that the Republicans would not allow Swann to claim his seat. Swann decided to remain Governor of Maryland."
Cox served until 1868, working year after his position had been abolished by Maryland's Constitution of 1867. The '67 document, the state's present constitution, killed the office of lieutenant governor for over 100 years.
In 1969, then-Governor Spiro T. Agnew (a gem of a man) stepped down to assume the Vice Presidency of the United States on Richard Nixon's ticket. Scrambling to fill the role, the state legislature elected Speaker of the House of Delegates Marvin Mandel Governor, who served for two years without facing a popular election. To fix that loophole, in 1970 voters approved an Amendment to create the modern office of Lt. Governor.
Under the 1970 amendment was pointedly weak, stating that the Lieutenant Governor "shall have only the duties delegated to him by the Governor." The new law simply added a new, high-profile member to the Governor's cabinet.
In other states, Lt. Governor's are often separately elected, and/or they hold significant legislative roles in their respective Houses and Senates. Strangely, in California the Lt. Governor assumes ALL actual governing powers if the regular guy is physically out of the state. I'm assuming Jerry Brown doesn't go on many vacations.
In Maryland, the Lieutenant's political profile is his most important asset. Especially in the last 20 years or so, Big Chair candidates have selected their Lieutenants in overt attempts to bridge identity gaps between the state's disparate constituencies. You're a white Baltimore Mayor running for governor? You pick an African-American legislator from Prince George's County. You're a Republican U.S. representative? So you pick a conservative African-American Republican delegate. You're a woman? You pick a man. And so on.
Administrations do find quality work for their Lieutenants. There is, often course, plenty of time spent as the Governor's ceremonial second, juggling their personal appearances, ribbon cuttings and speaking engagements. If allowed, Lieutenants can also spearhead more important initiatives. Past LTs have worked on the budget process, served as a go-between with county and city governments, delegated criminal justice councils and launched federal initiatives. Constitutionally though, they don't have to do jack shit.
So, who are these distinguished leader also-rans? Here's a look at the sad fraternity.
Blair Lee III, Democrat, 1971–1979
Lee, a Montgomery County senator and direct descendant of the Virginia Lees (I'm partial to Lighthorse Harry, myself, a Revolutionary War hero who, while helping a newspaper editor friend, was beaten almost to death in Baltimore) served eight years as the state's first modern Lt. Governor, including two years as acting governor after then-Gov. Marvin Mandel simultaneously suffered a stroke and faced federal political corruption charges that were linked to some $200,000 in potentially illegal gifts. Despite time served in the Big Chair, Lee lost the 1979 Democratic primary to future governor Harry Hughes. Lee's son, Blair Lee IV, was a member of current Gov. Hogan's transition team.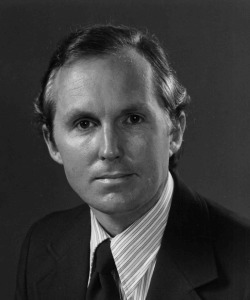 Samuel W. Bogley, Democrat, 1979–1983
Served under Hughes for four years after climbing his way up the political ladder in Prince George's County. He came, he went, he served on the Merit Systems Protection Board for President Ronald Reagan. Smartly, he apparently didn't run for governor.
J. Joseph Curran, Jr., Democrat, 1983–1987
Papa Joe was a veteran Maryland State senator before joining Hughes' administration as the state's No. 2, serving through the mid-'80s. Rather than try his hand at the Big Chair, Curran instead campaigned and won the office of Attorney General in 1986. He held the position for 20 years, then stepped down in 2006 to avoid a conflict of interest with newly elected Gov. Martin O'Malley, Curran's son-in-law. Always First in Gaul, Curran's arguably the most successful politician who ever held the Lt. Gov. office.
Melvin A. Steinberg, Democrat, 1987–1995
Former Mayor William Donald Schaefer didn't want to be governor. In Baltimore, Willie Don wielded wizard-like powers. In Annapolis, he'd have to negotiate with a frustrated legislature. But, he was a good Democrat, so he ran, won handily, then dressed up as an admiral, packed himself in a box and sailed a boat down the Chesapeake to his new job. State senate president Melvin Steinberg, a lawyer and longtime Baltimore County politico, hitched his wagon to Schaefer and joined the ticket as Lt. Governor.
During the first term, the twain were apparently inseparable. Starting in Schaefer's second term, though, the relationship fell apart. Schaefer attempted to campaign fundraise off of Steinberg's name. Steinberg disobeyed orders and debated the Republican Lt. Governor hopeful in 1990. The two argued over a tax bill that ultimately failed in legislature.
Schaefer reduced all of Steinberg's duties, leaving his Lieutenant administratively impotent. With nothing better to do, Steinberg spent his remaining time traveling the state, opening grocery stores and day care centers while fundraising for a 1994 run at the Big Chair. He lost that election to Prince George's County Executive Parris Glendening (D). Later, in 1998, Steinberg crossed party lines and endorsed Republican candidate Ellen Sauerbrey against Glendening.
Kathleen Kennedy Townsend, Democrat, 1995–2003
Townsend was a perfect fit for the 1990s Maryland political landscape. She was a strong woman leader, cut in the popular Hillary Clinton mold of the time. As a Kennedy, the progeny of RFK, she added a prestige to the Dem ticket. Most importantly, her connections allowed Gov. Parris Glendening to tap into national resources for his competitive 1994 run at governor, and again in his 1998 reelection campaign.
KTT, as she was later known (yes….yes), should have had a semblance of a chance when she ran for the Big Chair in 2002. From the start of her campaign though, her outward issues were apparent. She was bland (you know it's not good when your own family calls you "The Un-Kennedy.") On the stump, she was uninspired. And, in a state where the African-American electorate is hugely important, she picked Admiral Charles R. Larson, an old white guy who switched party affiliation from Republican to Democrat just weeks prior to his selection as her running mate.
Similar to Brown, Townsend's boss in the Big Chair didn't help her cause; Glendening scorched the earth all around Annapolis on his way out of office. Pension issues from his days in P.G. county haunted his tenure, and, most famously, he tried to backdoor his way into the University of Maryland Chancellor position by hand-selecting his own Board of Regent lackeys. His personal life also played rough; during his last days in office, the 59-year old governor divorced his wife, married a 35-year old chief of staff and fathered a baby.
Robert Ehrlich, then a Republican U.S. Rep from the 1st District, saw the gaping hole in coverage and ran right into the governor's seat in 2002.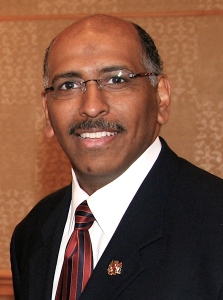 Michael S. Steele, Republican, 2003–2007
Like a supernova, Steele's career burnt brightly and died quickly.
The former Maryland Republican Party joined Ehrlich's ticket for the 2002 governor's election, and provided a pointed counterbalance to Democratic candidate Townsend's woeful Lt. Governor pick. Outside of the famous Oreo Cookie controversy, Steele served his role dutifully.
National GOP bigwigs found a star in the making in Steele, who at the time was nation's ranking Republican African-American executive. They trotted him out on various cable news outlets and pundit shows. Seizing that early momentum, in 2005 Steele ran for Maryland U.S. Senate, attempting to win a the vacated seat left by longtime senator Paul Sarbanes. The Lt. Gov. lost that election, but the run only helped his national profile.
After Martin O'Malley won the 2008 Governor's race, Steele ran for and won the chairmanship of the Republican National Committee. His term as RNC chair was a mixed bag, though. He's given at least partial credit for helping the GOP win back control of the house in 2010 (Republican congressional leadership and a natural electorate correction played, arguably, a larger role), but he also spent the RNC into financial oblivion, suffered embarrassing spending scandals, feuded with right-wing talk show host Rush Limbaugh and made too many enemies within his own party (this Daily Show clip breaks down Steele's fall from grace). In 2011, Steele was voted out as chairman. He joined MSNBC shortly thereafter.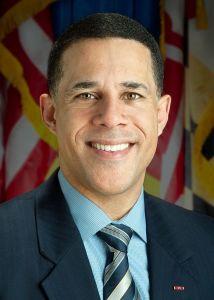 Anthony G. Brown Democrat 2007–2015
Political analyst Barry Roscover wrote a succinct breakdown of Brown's lackluster tenure (as well as a compelling case for killing the Lt. Governor position entirely) for MarylandReporter.com. Even Governor O'Malley has tried to wash away the stink of Brown's campaign, lest it taint a future run for President.
Boyd Rutherford Republican 2015-Present
A Howard County native, Rutherford will reign as Maryland's third consecutive African-American Lt. Governor. Like Steele (and unless I'm missing someone), he's currently the highest ranking African-American Republican elected to executive office. Unlike 2003, however, that fact doesn't carry quite as much water in a year where the GOP elected three African-Americans to U.S. Congress, including the first African-American Republican senator since Reconstruction. Predictably, Rutherford, an administrator for most of his career, had never run for an elected position before running as Lt. Governorship.
Prior to inauguration, Rutherford publicly stated he won't build much of an infrastructure for his office, and instead will serve, at least initially, as an extension of Gov. Hogan's executive staff.
"We've seen with lieutenant governors — almost since they re-created the lieutenant governor position — that, sometimes, you have conflict. We started as friends, and we want to stay friends," Rutherford told the Washington Post.
If nothing else, the man obviously knows his history.