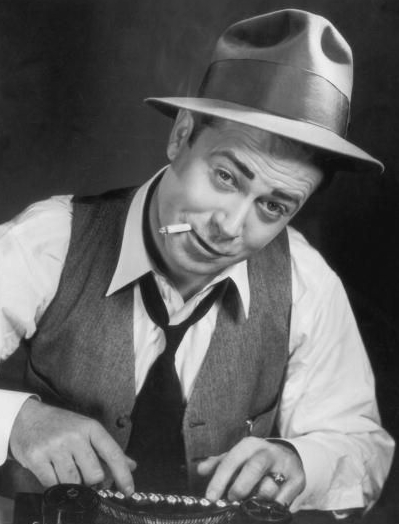 Ten years ago I was a middling student and aspiring journalist wrapping up my career at Tulane in New Orleans. Since the university didn't offer journalism, I carved out a career resume serving as the sports editor for The Hullabaloo and freelancing whenever I could grab a gig. I also reached out to writers I admired and asked for advice on writing, working, breaking into the business, etc. 
Recently, while cleaning out an old Hotmail (!) account I found a few of those letters, and I thought they were still poignant enough to share. So here it is, decade's old Advice from Writers…
——————————————————
Tom Scocca. Currently a deputy editor at Gawker.com, I reached out to Scocca when he was writing the sports column 8 Upper and co-writing the Funny Paper , a weekly review of the newspaper comics, with Mr. Wrong Joe MacLeod for City Paper, Baltimore's alternative weekly. He moved on from Baltimore some years ago, hitting Washington City Paper, Slate.com, Deadspin.com and others publications I'm sure I'm leaving out along the way to Gawker. He also wrote a book on Beijing, and recently earned much deserved accolades for his "On Smarm" opus. He's also a big O's fan.
My question, which I can't find, was I believe about sports writing, writing a column and how to incorporate humor into your work effectively (that I had to ask a columnist how to write jokes is just devastating to look back on). Tom wrote:
Jeez . . . thanks. The main thing I do when I sit down to write my columns (besides drinking coffee and screwing around online) is to try not to write what's already been written. Too many sports writers seem to be working together to mill out some sort of consensus: boy, that Michael Jordan really was the all-time greatest, wasn't he? Boy, that Mark McGwire sure can hit some home runs! Yawn.
I like the writers who provide new information or insight. The Washington Post's Michael Wilbon and Tom Boswell and the Post's Orioles beat writer Dave Sheinin are all very good (except in football season, when Wilbon goes in the tank for the home team). Bob Ryan of the Boston Globe is good, especially on basketball. I always read Rob Neyer of espn.com, who's a very thoughtful baseball stat-head, and I try to keep an eye on Dr. Z. of Sports Illustrated, who's a very thoughtful football obsessive. Most Philly sports writers are a good read — there's a strong tradition there, and they have to be well informed and vicious. Among past writers, A. J. Liebling is a monument, and deservedly so. And Mencken, when he wrote about sports, was devastating.
As for the humor, Samuel Johnson once said, "Read over your compositions, and where ever you meet with a passage which you think is particularly fine, strike it out." Like many of Johnson's pronouncements (e.g. "No man but a blockhead ever wrote except for money"), it shouldn't really be binding, but it's valuable to keep in mind. No matter how good a gag is, you shouldn't let it break the flow of your argument. "Funny Paper" is meant to be funny, but Joe and I discard piles of potential jokes each week because they don't serve the greater purpose. People tend to think the truth is funny, especially if you put it bluntly.
Avoid one-sentence paragraphs. One-sentence paragraphs are the mark of a hack.
That's about the extent of my professional wisdom. Best of luck with the column.
——————————————————
 Rafel Alvarez. A native Baltimorean, Alvarez wrote for the Sunpapers from 1977 to 2001. Afterward he found a new home writing for television -Season 2 of the Wire doesn't happen without his input. He also wrote for Life, the Black Donnellys and Thief and other television projects. His essay collection Storyteller is a must-read for Baltimoreans or for those who want to know more about the city and its people. His work still turns up around town in the City Paper and other publications, and he has a new book out, Tales from the Holy Land, that I'll stack right on top of Scocca's soon enough.
At the time Alvarez wrote a column for Maryland.com. I sent him an email complimenting him on his working and asking general advice. He wrote:
i appreciate it. i always wondered what it would be like to have gone to new orleans after high school (mt. st. joe) to pursue writing, but i never got south of Locust Point.
Later, on a question about the keys to writing a mystery:
i tried to write a mystery once. i couldn't figure out what happened.
——————————————————
 Joe Christensen. Currently an NCAA and recruiting reporter for the Star Tribune in Minnesota, Christensen was the Orioles beat writer for the Baltimore Sun at the time I wrote him. He graduated quickly to the paper's national MLB writer, and then moved to the Star Tribune, where he continued to cover baseball on a national scale until he switched to the football beat.
At the time I asked Joe what life as an MLB beat reporter (arguably one of the hardest news beats to work) was like. I think this correspondance happened right before or after the 2004 Winter Meetings, which took place in New Orleans and featured the Orioles signing Miguel Tejada, Javy Lopez, Rafael Palmeiro (again) and Sydney Ponson (again.) His response was fantastic:
It's much different during the season than during the off-season. But here's a rough timeline of how things go for me during the season.
9 a.m. — Wake up (shake out cobwebs)
9:30 — Internet/newspapers (reading the competition, scanning the country for O's news)
11 — Go running (about four times per week for me)
Noon — Eat lunch/relax
1 — Flex time — Odds and ends with the office. A call to a scout or another team's GM. Catch up on e-mail. (My best-laid morning plans often spill past 1, so I wind up running or eating lunch well into this hour).
2:30 — Head to the ballpark. (I like to be at my seat by 3).
3 — Fill out my day-by-day log. I keep a big binder to track each player's performance.
3:30 — Clubhouse opens. For the next 2 1/2 hours, I am interviewing players, catching the daily briefing with the manager, and making phone calls to Orioles sources.
5:30 — Write notebook (I only do this for road games. My partner, Roch, does this at home)
6 – 6:30 — Quick dinner (Gary Washburn from mlb.com says I lead the league in meals eaten at my computer).
6:30 — Put the lineup in my scorebook, prepare my pitching chart (to track every pitch through the early innings).
7 — Game starts. I usually begin writing my game story in the fourth or fifth inning. On the West Coast, we have to file running (play-by-play, etc.) after the seventh inning.
10 — File game story immediately after it ends for Sunspot. Hustle to clubhouse to get quotes
10:45 — Refile version with a couple quotes
11:30 — Optimal time to file re-write, though they can take another version at 12:30 if absolutely necessary.
12 — I head home, or, too often, a bunch of us writers will head to the bar and then home. I try to be asleep most nights at 2, getting seven hours of sleep whenever possible.
Obviously, travel days are different. During the season, I work an average of six days a week.
OFF SEASON
Unless there's a breaking news story, it's usually more laid-back. The Orioles have been very busy, of course, but I think I've survived OK. I work mostly out of my Baltimore apartment.
9 — Wake up (I would prefer getting up at 8 this time of year but have been working too late this offseason for that).
9:30 — About two hours on the Internet this time of year. So many stories to track down nationally. Every free agent, for example, could be generating stories in other cities.
11:30 — Running
12:30 — Eat lunch/relax
1:30 — Flex time
3 — I usually start leaving messages for O's sources around here. It's almost preferable to have them call you back in the early evening because you get a better sense of what went on that day.
4-5 — This is also when I have been catching most of the agents.
6 — Time to start pestering the GMs on their cell phone if they haven't returned my calls from the office. I talk to Beattie or Flanagan almost every day, including most weekends.
8-10 — Unfortunately, this is when I've been filing most of my stories this offseason. I've been eating late dinners (another thing I'd like to change) and had limited time for a social life.
But I also will have about six weeks off when it's all said and done this year, including one for Thanksgiving, two for Christmas, and two for a vacation that starts tomorrow. I leave for spring training (seven weeks in Fort Lauderdale) starting on Feb. 14.
Anyway, that might give you some idea how it all works.
Sincere thanks to these men for taking the time out to write these notes 10 years ago. Hopefully it'll remind me not brush off emails from young bucks seeking advice.