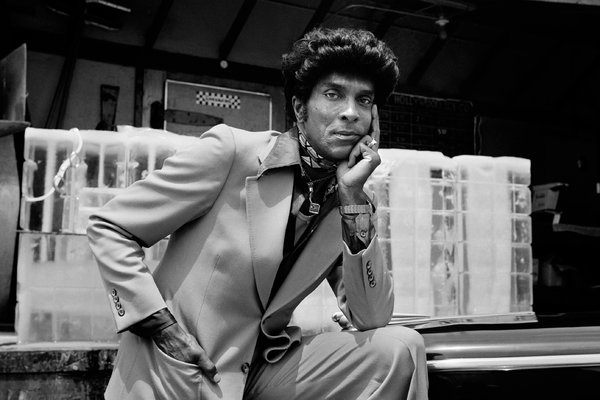 Pimp: The Story of My Life
Author – Iceberg Slim
1. America's Black National Movement featured piles of tremendous writing, from its earliest embers in the Harlem Renaissance to its fiery late '60s- early '70s prose from authors like James Baldwin to Malcolm X's autobiography and, on a ground level, the Black Panther newspapers. "Pimp: The Story of My Life", written by Irvine Welsh, aka Iceberg Slim,  is married to this movement's literary canon, and once you wade through the sticky misogyny, violence, child abuse and drug glorification, you can understand how it found a home there. In the game of life, Iceberg Slim mostly won. Fighting through the limits of living in a racist society, Slim made an entrepreneurial living off the backs of the white man's depredations, and each time the man tried to bring him down —with prison sentences, with police shakedowns— he fought back and stuck it to them. Like Sinatra and Jay-Z, Slim did it his way, and the people loved him for it. Ice-T and Ice Cube were visibly influenced by the book; Dave Chappell and Master P (Cash Money Content published the copy I read) reference Slim regularly. At his literary peak, Icberg Slim was America's second-best selling African-American author, behind only Alex Haley.
2. Slim's language moves. Like David Simon in HBO's 'The Wire', Slim airdrops you into the hard world of 1930s (!) Southside Chicago without a cultural safety net. This Pimp speech is coded deeper than Army intelligence. Check this passage: "I was sure a sap making like a pimp," Slim writes. "Here I had her a week and I was flat-footed. I hadn't heard about a crumb crusher. Worse, I hadn't given her a deep quiz. I really know nothing about her. It had been the one rundown from the joint I goofed. I had been sasitifed from the shallow rundown from the sissy bartender." Early on the words are so thick you need a translater, but by the end of 'Pimp' you too will be upset that your bottom girl ran off with her jasper while you were talking to your lip and waiting for repairs on the kitty.
3. Slim's mentor, Sweet Jones, is the book's peak character. Jones is an old school pimp who arrived from the South with nothing and subsequently built an empire. He enters the story riding in the back of a Dusenberg, surrounded by five working women and stroking an ocelot, like a Jame Bond villain. While Slim, who attended Tuskegee University, chose the pimping life, Jones used it to survive, building a lucrative empire in Southside Chicago and eventually buying a part of the local politics and ruling it from atop a fancy apartment building. He taught Slim how to be icy, the core trait of a good pimp: "A pimp has gotta know his whores," says Jones, "but not let them know him, he's gotta be god all the way." And, like Slim, he went out on his own terms. "Goodbye squares! Kiss my pimping ass!" Jone wrote, before shooting himself.
4. Women, obviously, don't fare well in this book. Outside of the regular rigors of walking the block, the hookers in Slim's world are raped, beaten with wire hangers, kicked in the stomach, hung by their feet outside windows, purposely injected with heroin and psychologically abused to the brink of insanity. And at the end, Slim just shrugs it off. It was business, and, judging by the book's popularity, his readers were able to look beyond the unsavory corners of his career. Though in no ways pleasant, the degradation, does work as an extreme historical marker for the push behind the women's movement.
5. Fur coats. Flashy cars. Big hats. Flowery street language. Bejeweled goblets. These are the trappings of the American Pimp, and Icberg's tale showcases their origins. And then, somewhere along our timeline, we pimp's lost their violent and misogynistic edges, but kept the garish clothes. Iceberg Slim and Sweet Jones are cultural footnotes, and we're left with the Time Haters and a Pimp Named Slickback. Meanwhile, moden pimps are rough men in dark alleys wearing plain clothes, currently leading young women toward dark ends. We saved the seven-button suit though. Progress?